Now You Can Freeze Your Credit File for Free
Now You Can Freeze Your Credit File for Free
Freezing your credit report is one way to potentially keep identity thieves from stealing your information. A credit freeze restricts access to your credit to your existing creditors and can only be lifted at your request, making it harder for someone to obtain credit in your name fraudulently.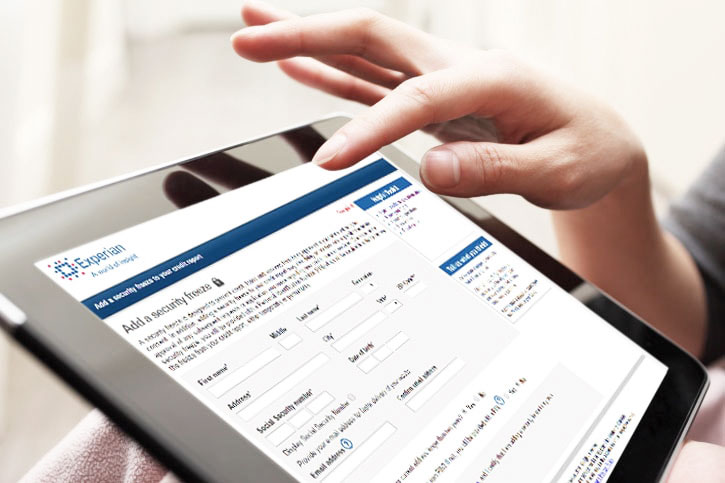 Now, thanks to new federal legislation that goes into effect on September 21, you will be able to freeze your credit, protecting your personal and financial information – for free.
The new law also extends how long a fraud alert remains on your file from 90 days to one year.
Credit Freezes vs. Monitoring
"Think of a credit freeze as a state-of-the-art home security system that helps keep the bad guys out, versus credit monitoring, which is more like that text message you got from a neighbor after someone already smashed through your living room window and walked off with your big-screen TV," says CreditCards.com industry analyst Ted Rossman. "In the latter case, the damage has already been done, so the alert isn't all that helpful."
Following the Equifax (EFX) data breach in September 2017, one in five Americans opted to freeze their credit, to the tune of $1.4 billion in credit freeze fees.
"In the past, a credit freeze or security freeze, cost $3 to $10 per credit bureau," explains Ashley Dull, editor in chief of CardRates.com. "Freezing your credit with all three bureaus could cost up to $30, with additional fees to unfreeze your credit."
Previously, fees for freezing or unfreezing credit reports were determined at the state level. The new law, dubbed the Economic Growth, Regulatory Relief, and Consumer Protection Act, removes the fee requirement nationwide at all three major credit bureaus—Equifax, Experian and TransUnion. Consumers can also "thaw" their files, temporarily or permanently, without a fee.
What's Changing for Credit Freezes
"This legislation is a step in the right direction for protecting consumers' identity," says Dale Dabbs, president, and CEO of EZShield + IdentityForce. "It's critical to have open access to your credit reports while designating who you want to view your credit information."
The law also includes a provision to allow parents to freeze their children's credit reports for free for kids aged 16 or younger. Children's identity theft can be easily overlooked if parents aren't keeping an eye out for the warning signs.
"If you're not vigilant regarding your own credit, chances are, you're not thinking of someone stealing your
toddler's identity and racking up fraudulent charges," Rossman says. "This could potentially go undetected for many years until he or she grows up and starts applying for credit, only to find a big mess."
More than one million children were victims of identity theft in 2017, resulting in $540 million in out-of-pocket costs to their families. Sixty percent of child identity theft victims were targeted by someone they knew.
"These scenarios are a good reason to freeze your children's credit file, keeping their information safe
with no cost to unlock it when they're old enough to start using credit," Dull says. (See: Protect Your Kids Against Identity Theft.)
How to Freeze Your Credit for Free
Freezing your credit file for free is simply a matter of contacting each of the three credit bureaus and requesting a freeze. All three bureaus allow you to freeze your credit online:
Equifax: Visit www.Equifax.com/personal/credit-report-services
Experian: Visit www.Experian.com/freeze
TransUnion: Visit www.TransUnion.com/credit-freeze
You can also initiate a freeze by phone.
When electing to freeze your credit,
you'll need to provide your name, Social Security number, birth
date, address, and phone number. If you're freezing your report online, you'll also be asked to create an account using your email address and a unique password. From there, you just need to verify your identity and you're set.
Once your credit's frozen, you'll have to make another request to unfreeze it, but again, it won't cost you anything. Just be sure to consider the timing when unfreezing your credit file.
Rossman says the new law mandates that credit freezes be lifted in less than an hour, but he recommends giving yourself a longer window if you're planning to apply for credit soon after. If you're car shopping, for instance, he suggests lifting a freeze three business days before applying for a loan to avoid the odds of being caught in limbo waiting for financing to be approved because your credit file is inaccessible.
One other thing to note:
The new law extends short-term fraud alerts to one year, versus the old 90-day limit.
Placing a fraud alert on your credit file requires lenders to contact you to verify your identity when they receive an application for credit in your name.
You can also buy instant:
Cashapp Money Transfer Click here
Paypal Money Transfer Click here
Western Union  Money Transfer Click here
Venmo Money Transfer Click here
Bank Money Transfer Click here to Contact Us